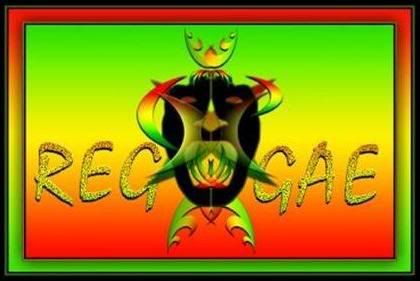 SOURCE:
Reggae Stars Renounce Homophobia>
Contributed by

Cheril N. Clarke
Reggae stars renounce homophobia - Beenie Man, Sizzla and Capleton sign deal
Historic Agreement to Stop Anti-Gay 'Murder Music' - Reggae stars renounce homophobia - Beenie Man, Sizzla and Capleton sign deal
LONDON, June 13, 2007 – Three of the world's top reggae/dancehall singers have renounced homophobia and condemned violence against lesbians and gay men.
Beenie Man, Sizzla and Capleton had previously released anti-gay hate songs, including incitements to murder lesbian, gay, bisexual and transgender people.
They have now signed up to the Reggae Compassionate Act in a deal brokered with top reggae promoters and Stop Murder Music activists.
The agreement follows the three-year-long Stop Murder Music campaign, which resulted in the cancellation of hundreds of the singers' concerts and sponsorship deals, causing them income losses estimated in excess of five million dollars.
"The Reggae Compassionate Act is a big breakthrough," said Peter Tatchell, of the British gay human rights group OutRage!.
Mr Tatchell is coordinator of the worldwide Stop Murder Music campaign. He helped negotiate the deal with the three singers.
"The singers' rejection of homophobia and sexism is an important milestone. We rejoice at their new commitment to music without prejudice," said Mr Tatchell.
"This deal will have a huge, positive impact in Jamaica and the Caribbean. The media coverage will generate public awareness and debate, breaking down ignorance and undermining homophobia.
"Having these major reggae stars renounce homophobia will influence their fans and the wider public to rethink bigoted attitudes. The beneficial effect on young black straight men will be immense," he said.
###
visit source for the rest.
********************************
Editors Note: According to the CEO, savvyplanners.com celebrates this progress toward reversing the bigotry, hatred and violence aimed at GLBTI people in the lyrics of certain reggae music. We uphold our position of not booking in Jamaica and some other caribbean locations until their governments assure the safety of GLBTI residents and visitors and produce substantial change toward that condition. We hope that this development will encourage a more open-minded GLBTI position and humane situation in the reggae community.
Labels: 'Gay Eradication Day', caribbean, homophobia, jamaica, reggae, Reggae Compassionate Act, sexism, violence against gays in actions and words